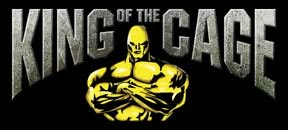 With all the recent big name free agents like
Dan Henderson
and
Josh Barnett
finally getting contracts, one may have forgotten that
Roger Huerta
remained without a job. However, he recently signed a contract with the fledgling
Bellator
promotion. This is huge for Bellator for a number of reasons. Bellator had been trying to gain an audience in Latin America ever since it's inception, and Huerta is the most well-known Latin American fighter, as well as one of the
most recognized fighters regardless
. While
Eddie Alvarez
may be the better fighter, Huerta is definitely the bigger name, largely due to the UFC hype machine. This also big because Bellator finally has the chance to put on a true marquee fight. Huerta vs. Alvarez would be huge for both the casual and hardcore fan alike. These are two guys that just don't quit. Huerta may be the less talented, but has the heart of a lion. Alvarez has been the 3rd wheel to
Shinya Aoki
and
BJ Penn
in the lightweight rankings, but being behind two superstars of that caliber is nothing to be ashamed of. With this signing, Bellator can now put on big fights that will attract a new audience, and finally be able to compete with the UFCs and Strikeforces of the world.
Seemingly riding on the coattails of
James Toney's
recent UFC signing,
King of the Cage
announced that
Ray Mercer
would be facing
Ron Sparks
at an event in April. Spark's 5-0 record may look good on paper, but four of those wins were against fighters who had never fought before or after their fights with Sparks. Mercer is 1-1 in his career, with a submission loss to
Kimbo Slice
(I still ROLFMAO when
I see that video
), but
KO'ed former UFC Heavyweight Champion Tim Sylvia in just 9 seconds
in his last bout. Some people actually blame Mercer's KO of Sylvia as the reason many boxers have announced their involvement in MMA recently (Toney;
Ricardo Mayorga
has a fight coming up as well). At 49-years-old, it's hard to image what Mercer has to prove in the sport. Maybe it was that boxers can hang with mixed martial artists, or maybe he's just chasing another payday trying to stay relevant. With all that's going on lately, I wouldn't be surprised if
Dana
gave him a call asking him to come to the
UFC
. Mercer vs. Toney in a cage anyone? As sick as that thought makes me, this is MMA after all, it could happen...