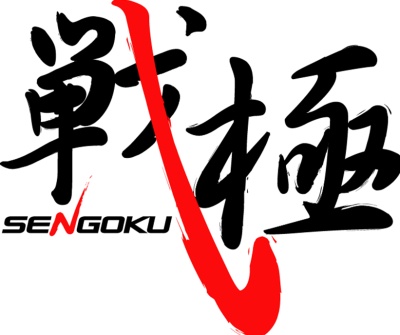 Sengoku 12
was this past Saturday. It featured Impressive KO wins by up-and-coming Brazilians
Maximo Blanco
and
Marlon Sandro
, as well as a great five round Middleweight Title bout between
Jorge Santiago
and
Mamed Khalidov
. The problem is, does anyone know or care? Since the demise of
PRIDE
, there has been a struggle between four major organizations to gobble up as much talent as possible:
UFC
,
WEC
,
Strikeforce
, and
DREAM
.
Sengoku
is trying to hang tough as the fifth wheel, but a string of bad luck has seemingly plagued the organization.
Takanori Gomi
, the former PRIDE Lightweight Champion and the man who supposed to be a Sengoku poster boy, lost two straight fights for the organization, including a title fight to
Satoru Kitaoka
. After rebounding with two straight wins in
Shooto
, he signed a contract with the UFC.
Kazuo Misaki
, the PRIDE 2006 Welterweight Grand Prix Champion, was supposed to be another star for the organization. However, he lost the title fight to Santiago, and was recently knocked out by DREAM standout
Melvin Manhoef
.
Former Olympic Judo Gold Medalist
Hidehiko Yoshida
, who is a huge star in Japan, announced he is retiring from the sport in April. Aspiring MMA fighter and
2008 Judo Gold Medalist Satoshi Ishii
was signed, but doesn't look like he has what it takes for MMA. While Sengoku has been able to feature good talents such as
Hatsu Hioki
,
Mizuto Hirota
, Marlon Sandro, Satoru Kitaoka,
Masanori Kanehara
, and Jorge Santiago, they lack that "big name" headliner that fans wants to see. It also doesn't help that
Michihiro Omigawa
, a featherweight underdog that has risen into a top-10 prospect, has been on the favorable side of some controversial decisions (watch the Sandro and Hioki fights).
However, there is hope. Sengoku and DREAM collaborated for
Dynamite!!! 2009
, which was a huge success. DREAM and Strikeforce also have an agreement to exchange talent, so if the three of them continue to collaborate, Sengoku may finally be able to build a name for itself. However,
rumors of poor ratings and the threat of going out of business
have run rampant with Sengoku recently, and it will be an uphill battle for them to hang tough. Still, they have good talent that should be showcased. They are still making good moves to expand their audience. But the fact remains: How much longer can Sengoku play the fifth wheel with four other power-hungry organizations gobbling up top talent? Good luck Sengoku, hang in there.